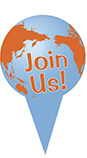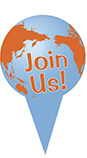 The World of JoHo
JoHo is a global development organization with shops and websites, where people and organizations are encouraged to help in talent development and international cooperation.

JoHo mission
 JoHo wants people and organizations to collaborate and contribute to a tolerant and sustainable world.
JoHo purpose
Through the establishment of global stores (support centers), networks and internet platforms, JoHo wants to encourage and support people and organizations in sharing knowledge, making decisions and developing talent.
"Discover the invented wheels": the common theme in the activities of JoHo is making information available. Sharing information and bringing parties together through a practical approach saves time, money and effort. Also in international cooperation knowledge is not always shared and available resources are often underused. The wheels are being reinvented, again and again and by many organizations.
By setting up local support centers JoHo makes a significant contribution to successful international cooperation. Interested and enterprising people with initiatives in the field of international cooperation, development, sustainable tourism and conservation, can easily get connected, transfer knowledge and get support.  
JoHo target group
JoHo´s target groups are pupils, students, expats, entrepreneurs, travellers, volunteers and organizations who care about international cooperation.
JoHo themes
JoHo's core themes are: Talent Development (Learn & Study, Work & Career, Enterprise & Initiate) and International Cooperation (Help & Inspiration, Travel & Control, Immigration & Immigrating).
JoHo products and services
JoHo's main products and services are: coaching, advice and discounts on articles, insurances, travel services, activities, training, facilities, summaries and media.
What does The World of JoHo consist of?
JoHo Centers: the online and physical JoHo platforms for JoHo supporters and members.
JoHo World Supporter: the JoHo platform for everybody who wants to do something for another. It is an online community and marketplace for global citizens, businesses and volunteers.
JoHo World Summary Bank: the JoHo platform for supply and demand in the field of national and international summaries.
JoHo World Activity: the JoHo platform and concept store for supply and demand in terms of products, training, mediation and insurance for trips and activities abroad.
JoHo World Insurances & Travel Information: the JoHo platform for all your insurances, security precautions, visa, vaccinations and health services related to a short or long stay abroad.
What is a JoHo support center?
In a JoHo support center, you can experience The World of JoHo. You can find the JoHo support centers in several cities in the Netherlands and you can walk in, just like in a regular store.
Where can I find JoHo support centers?
JoHo is based in the Netherlands in The Hague, Leiden, Amsterdam, Utrecht and Groningen. Abroad, you can find JoHo centers in Manilla, Beijing, Willemstad, and with partnerships in 35 other countries.
How can I use JoHo?
Explore The World of JoHo and make use of the support center, websites, magazines and events.
How can I support JoHo?
By using the products and services of JoHo, you automatically support the objectives of JoHo.
You can also donate online or via JoHo support centers.
JoHo members allow JoHo to act in the field of development cooperation, knowledge sharing and talent development.
How can JoHo support me?
In addition to the support that you provide, JoHo supports you with help in choosing, advice and discounts on products, insurance, travel, activities, training, facilities, summaries and media use.
What did JoHo and its members already achieve and what are the current projects?
Read more on the page ´JoHo projects and World Supporter´.
How did JoHo start?
JoHo started twenty years ago as a local youth foundation for educational support. The organisation still offers a wide variety of educational support products to students. However the focus of the organization has shifted more and more towards international cooperation and talent development.
JoHo now has approximately 50.000 members and the JoHo network consists of JoHo support in more than 30 countries.
What is the meaning of the name JoHo?
The name JoHo has had several meanings over the years. Today it refers to a more than 2000 year old quote from Ashoka. On the banks of the Ganges the Indian visionary & ruler Ashoka tried to explain to his people that all peoples of the earth are equal and can learn from each other: "Life is a Journey to Open mindedness, Helpfulness & Optimism."
"Life is a Journey to Open mindedness,
Helpfulness & Optimism."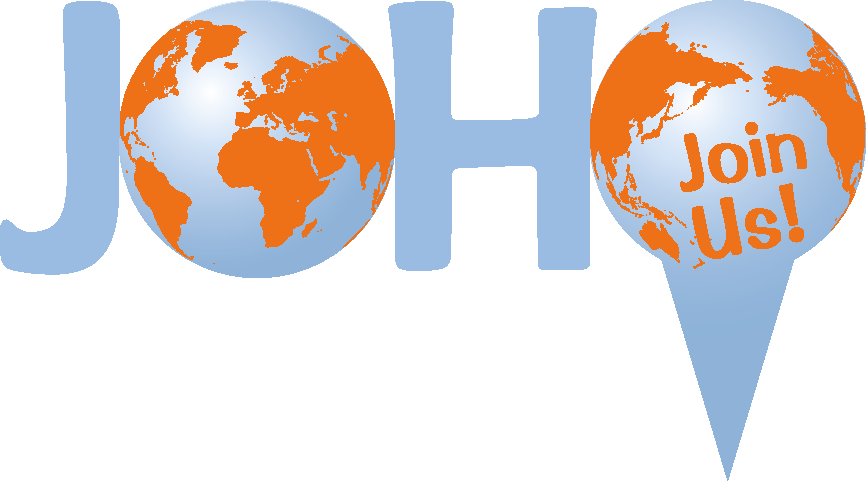 JoHo is a foundation
that initiates and facilitates projects focused on talent development and international cooperation.
By becoming a member you support JoHo in all its activities.
Projects should contribute to a tolerant, broad-minded and sustainable world.
Within the objectives, in particular the following topics are covered:
Global Citizenship ('Help')
Knowledge Sharing ('Learn')
Choice Improvement ('Travel')
Talent Development ('Work')
Integration ('Migrate')
Collaboration ('Business')
Soundbites
Sometimes another describes you better
Life becomes easy with JoHo where the social platform acts as the great way to establish a suitable relationship between the donors and the subscribers. It includes the entire universe where no limit is specified and thus you can obtain any necessary information from JoHo world. It motivates people to maintain a co-operative ambiance that is essential to construct a society with strong bonding thus helping to think in an optimistic way. Here, every person may an executive, scholar, explorer or any other can participate and encourage the entire learning procedure that helps you to initiate new episodes in your life.

Any time you feel the need of proper assistance you can seek the help of JoHo where they can proffer the accurate advice thus showing you the right path for your success. Here, the entire method represents an online system where it resembles a great social souk benefitting both the buyers and the vendors. JoHo travel support emerges as another prominent feature that enables you to obtain all the travel related opportunities and the facilities that you require to move abroad.

Hence, JoHo can be your ultimate support providing the beneficial assistance for any sort of business or individual needs.

Source: mijninloggen
10 best says:
"Tucked away between the busy Kalverstraat and the Rokin you find a small alley called the Taksteeg. In that alley you not only find the great lunchroom Gartine but right across from that also Joho. Joho operates worldwide and is specialized in sharing knowledge. You can hop in there for travel advice, to buy travel books or gear and to explore travel possibilities. Maybe you want to work abroad? Or volunteer in a sustainable project abroad? Or maybe even set up your own project abroad. Joho can help you do so. It's also a convenient contact if you' re living abroad and you have plans to come to the Netherlands as an expat. Joho will help you adjust to your new city. Joho is also the perfect address if you're a student since as a side business they sell resumes of all the study books of the University of Amsterdam.""If you want to work or volunteer abroad then Joho is the best place to start your journey."